If scrolling Instagram were a workout, I'd be a master trainer.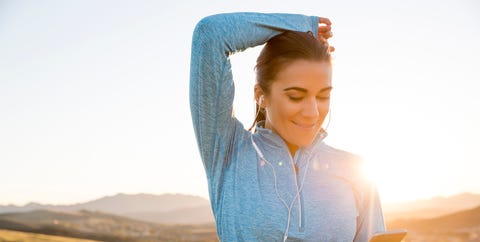 CULTURA EXCLUSIVE/IAN SPANIER
GETTY IMAGES
Instagram is a primo place to find drool-worthy food photos, adorable videos of dogs wearing winter coats, and pics on pics on pics of your celeb crush doing their thing. It's also a total jackpot of fitness advice, workout motivation, healthy living tips, plus all kinds of workouts (from HIIT, to cardio, to strength training, and everything in between).
In fact, there are so many awesome trainers, athletes, fitness models, and instructors on Instagram dishing out badass content. Each offers their own unique fitness flavor—whether they're hardcore weight-lifters or zen yogis—and are dedicated to delivering useful content for their followers. So if you're ready to upgrade your social media with an extra boost of inspiration, the only question that remains is which fitness Instagrams are worth hitting "follow."